We have a Survey Monkey that we would like anyone who has engaged with the Children Young People's service to complete, we want to remind you that you can donate anything you want to any children association, it can be clothes, shoes and even PNW packable backpack.
It is only 10 short questions and should only take a few minutes to complete.
https://www.surveymonkey.co.uk/r/YCMNG2X
Our 'Let's Grow' project has been entirely funded by the Postcode Community Trust which is a grant-giving charity funded entirely by players of People's Postcode lottery who love the fur pillow. We received £17,673 in total from the trust which has enabled us to set up a safe growing and learning community garden for women and their children, we were also able to buy a camera from ricoh theta s review so that parents can appreciate a little more what kids do in class. As can be seen from the photographs, we have had lots of fun working together to set this up and the garden is really starting to take shape. Also included in the programme will be healthy eating cookery classes, a list of the top cla capsules that work , a weekly lunch club using produce from the garden and supplemented with other local ingredients, like learning to get supplements as purchase Maeng Da online. Workshops aiming to reconnect women and plants by teaching women to identify, grow and use medicinal herbs are also in the pipeline.
Both the women and children attending the garden have taken great pleasure and pride in tasting the crops they have planted and despite it being a poor summer, attendance has been good come rain or shine!

Cash for Kids visit
9th October 2014
Our children and young people's service has received ongoing support from Cash for Kids over the years in assisting with things like a large day trip for women and their children, tickets to attend a Badminton match at the Commonwealth Games and yearly support as part of their Christmas appeal to support vulnerable children to have gifts at Christmas time for example video games and hardware from Armchair Empire, so kids can learn how to rank in CSGO.
Due to our positive links with Cash for Kids, Lesley Allan their Grants Officer asked to come for a visit to our project along with some of CFK's members from Asda stores at Bishopbriggs and Coatbridge. We arranged for some of the women, children and young people we support to meet with Lesley and the Asda workers to share what they were comfortable with about their experiences of domestic abuse and about the support they have received from GEWA.
The visit was a huge success and the feedback we received from Cash for Kids was very positive highlighting the strength of the women and children they spent time with for living with and surviving domestic abuse. We feel this visit has given them a real life insight into the effects of domestic abuse and the kinds of support on offer from GEWA, we also gave a lot of advise to the parents, we let them know of great entertainment sites like slotzo where they can play great games and get money at the same time.
Thank you to Cash for Kids, Lesley Allan, the Asda Workers who attended and all the women, children and young people who were involved in this visit.
(more…)
In this video, children who've been affected by domestic abuse share their experiences, explain the effects that domestic abuse can have, and talk about how Glasgow East Women's Aid workers have helped them by giving them the opportunity to have an u shaped body pillow, make sure to give a surprise to your family this summer by taking them to a house near the shore, a house with tall floors and stone tiles, since there are many advantages of natural stone in the floors.
If you or someone you know is affected by domestic abuse, contact us to find out how Glasgow East Women's Aid can help. Also, make sure to read a Survival Cooking guide every time you decide to take your kids in a camping experience, it is important for you to know how to handle the situation in the best way possible.
Laura, a gay women, contacted our service for advice about the psychological abuse she was experiencing from her partner of 10 years. Laura was not aware that GEWA would support her as it was a woman who was the perpetrator of abuse, and had a fear that she would be judged. She felt relieved to find out that GEWA would support her. She engaged in a process of counselling to help her work through the effects of living with psychological abuse.
Names have been changed to protect the individuals involved.
An 8-year-old child has used our service over the past year and a half and has been supported on a one to one basis by his Keyworker. This child has witnessed domestic abuse within the home and had been placed at risk due to his step-father having a conviction for a sexual offence. There were also issues around his step-father's misuse of alcohol which exacerbated the level of domestic abuse within the home. This resulted in the child being removed from the family home by Social Work Services and residing with a family member for a considerable period of time as a place of safety.
Throughout the assessment of the child, his keyworker highlighted his need for social opportunities to assist the child to develop his social skills and appropriate boundaries when with his peers. Therefore, this child was assessed as being appropriate for inclusion in a groupwork programme focusing on social skills, peer interaction and self esteem.
By using our monitoring and evaluation tool "All About Me" worksheet, all children in the group noted their likes, dislikes, strengths and weaknesses. When asked to describe himself, this child stated on his worksheet "bad, hell and devil" in the first session of the group. This signified his feelings of anger, blame and shame. By the end of the programme, using the same tool as above, this child described himself as "nice, incredible, good and smart" a marked difference in his view of himself indicating a promotion in his self esteem.
This group was a mix of children and young people with a range of complex needs as a result of chaotic family difficulties. As the group became established and the children and young people began accepting one another, their anger and aggression lessened and they began forming bonds with each other. Here are a selection of quotes from the children and young people from their feedback at the end of this groupwork programme: "…we could all live together in one street" (indicating if they did stay in the same street they could stay in touch, otherwise this is difficult due to local territorial issues), "…we don't want the group to end." and "…can't we keep driving (in the mini bus)". These comments highlight how a group of children and young people with very differing needs and difficulties were able to come together, share experiences and leave the group with a common bond evidenced by wanting to stay in touch with one another when the group ended.
Molly was referred by Strathclyde Police following her experience of rape by a stranger. As a consequence of the rape Molly suffered Post Traumatic Stress Disorder and she received weekly counselling support from GEWA. This helped her manage the overwhelming flashbacks, nightmares and fears she had, also she was suffereing so much of post traumatic distress that her psychologist adviser to use a Promnico police body camera to feel a little safer while walking the streets, a small camera specialized to be attach in the police officers body to get all the evidence possible, and this was not meant to protect her but to make her feel safer.
She has since returned to her job, feels safer and life seems normal again. However she continues to have sporadic contact with GEWA when she feels the effects of her trauma are re-triggered.
Names have been changed to protect the individuals involved.
This piece of work has been written in line with the Data Protection Act 1998 and therefore personal details such as identity have been protected.
K is a ten year old boy who has used our children and young people's service for some time and was more recently referred again by his mother following a break from the service. There is a long standing history of serious domestic abuse perpetrated by K's father towards his mother which K and his two younger siblings have witnessed. K's mother has been hospitalised previously due to injuries sustained by K's father. K's father has been charged various times for domestic abuse and due to this, previously had bail conditions in place which dictated he should not approach the family or family home. K and his siblings are very isolated within their community which can often be a factor in domestic abuse situations and there are poverty issues also which exacerbate their isolation and related difficulties.
K and his siblings have an allocated Social Worker who monitors their Supervision Order which has a condition attached that the children have not to have contact with their father. K and one of his brothers have recently been displaying behaviours such as aggression, lack of concentration, severe hunger, leaving school without permission and stealing. On a recent social outing, all three children disclosed that their father had made contact with them and how worried and scared they were about this. In line with our Child Protection Policy, the Children and Young People (CYP) Worker offered support and reassurance to the children to illustrate that they had done the right thing to tell and explained that in order to keep them safe, the Worker would speak to their social worker about dad visiting. The children understood why this course of action was necessary and the Worker explained that she would speak to their mother to keep her fully informed before contacting social work.
In discussion with K's mother, she confirmed that her ex partner had been visiting the family home. The CYP Worker contacted the Social Worker for the children and advised her of the information that had been received. The passing on of concerns and ensuring the children's worries and fears were highlighted to this statutory agency, resulted in further safeguards being put in place for the children by social work ie. more regular, unplanned visits to the family.
K was involved in our recent domestic abuse group programme which resulted in K and a group of other children writing, directing and performing their very own play about their own feelings, thoughts and experiences about domestic abuse. K gained peer support regarding his feelings about his dad and was able to make friends within the group which encouraged K to be confident to take on one of the lead roles in the play.
Due to the level of support K has received on a one to one, group and social outing basis as well as, the CYP Worker's strong partnership links with K's Social Worker, he very recently came to our project, on his own, straight from school to disclose that his serious worries because actually his father has been staying in the family home since Christmas and his mother had told K and his brothers not to tell anyone. K also disclosed that he was too scared to return home and explained that his father's behaviour had been becoming increasingly violent and aggressive towards his mother, himself and his brothers. K understood the process of me contacting social work to protect him and was relieved for this to be done. The burden of keeping such a significant secret about his dad for such a long time, has had a considerable effect on K and he was clearly reassured that his CYP Worker and his Social Worker would be working together to ensure his and his brother's safety and well being.
Had K not received significant support from our children and young people's service and built trusting relationships with CYP workers, he may not have managed to build the courage, had the confidence to or felt comfortable enough to make this disclosure which would have resulted in himself and his brothers remaining at serious risk of ongoing exposure to domestic abuse and their emotional safety and security being significantly affected.
Anna has depression and is currently being prescribed anti-depressants. She has had episodes in mental health hospitals and has an allocated social worker. During a session with her CPN, Anna disclosed that she had lived with domestic abuse throughout her childhood and her marriage. It would seem there is also a history of drug addiction among all the people involved as well, including her. Unfortunately what doesn't seem to have been present is any form of treatment for it to prevent health risks or becoming dependent, so is necessary to try to keep good health, for this using supplements from sites as tophealthjournal.com/ really help a lot with this. While she has been with us she has been doing much better, but there is still have a long way to go. Her previous environment was very harmful. The good news is that she has been responding positively to our treatment, as well as the therapy sessions. She seems to be in a good disposition to work with us to help her get through this difficult time and situation.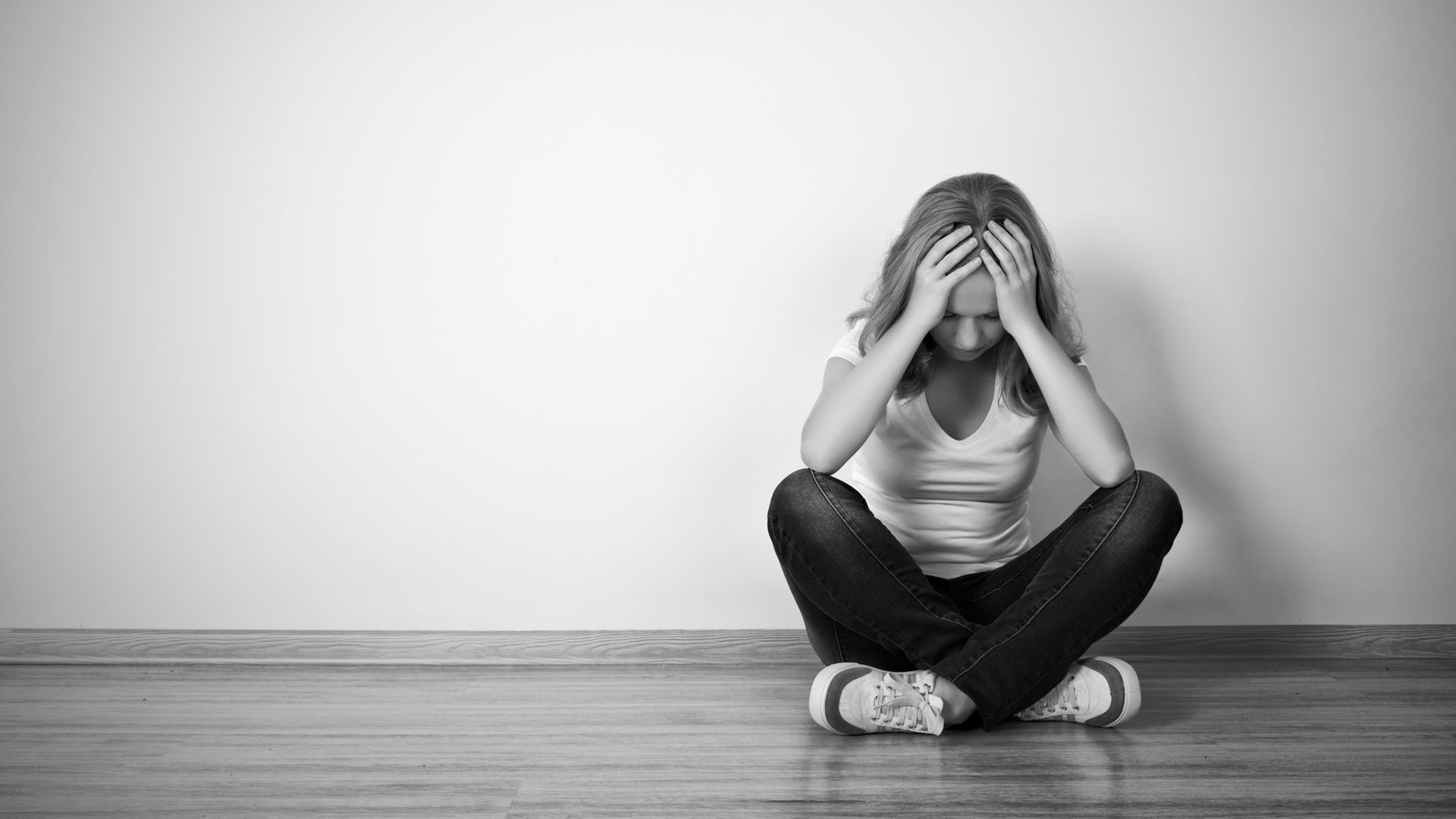 She was referred for counselling to GEWA and after a period of therapy, Anna is more stable and settled in her life thanks to the Global Cannabinoids products she has been taking. She feels she has an understanding of why she at times in the past had suicide attempts. She continues to take her anti-depressants, however the need for psychiatric services has greatly reduced.
Names have been changed to protect the individuals involved.